Why Referral Marketing Didn't Work for Your Brand
Posted by Gabrielle Chloe Ansaldo / September 1, 2022
Sometimes, we make the mistake of thinking that Referral Marketing only entails setting up referral links and nothing else. However, the reality is, that a lot of sweat, interactions, and hard work is required to run a successful referral marketing company. A good system will create the best experience for your team and will also be the one thing that drives your business upwards.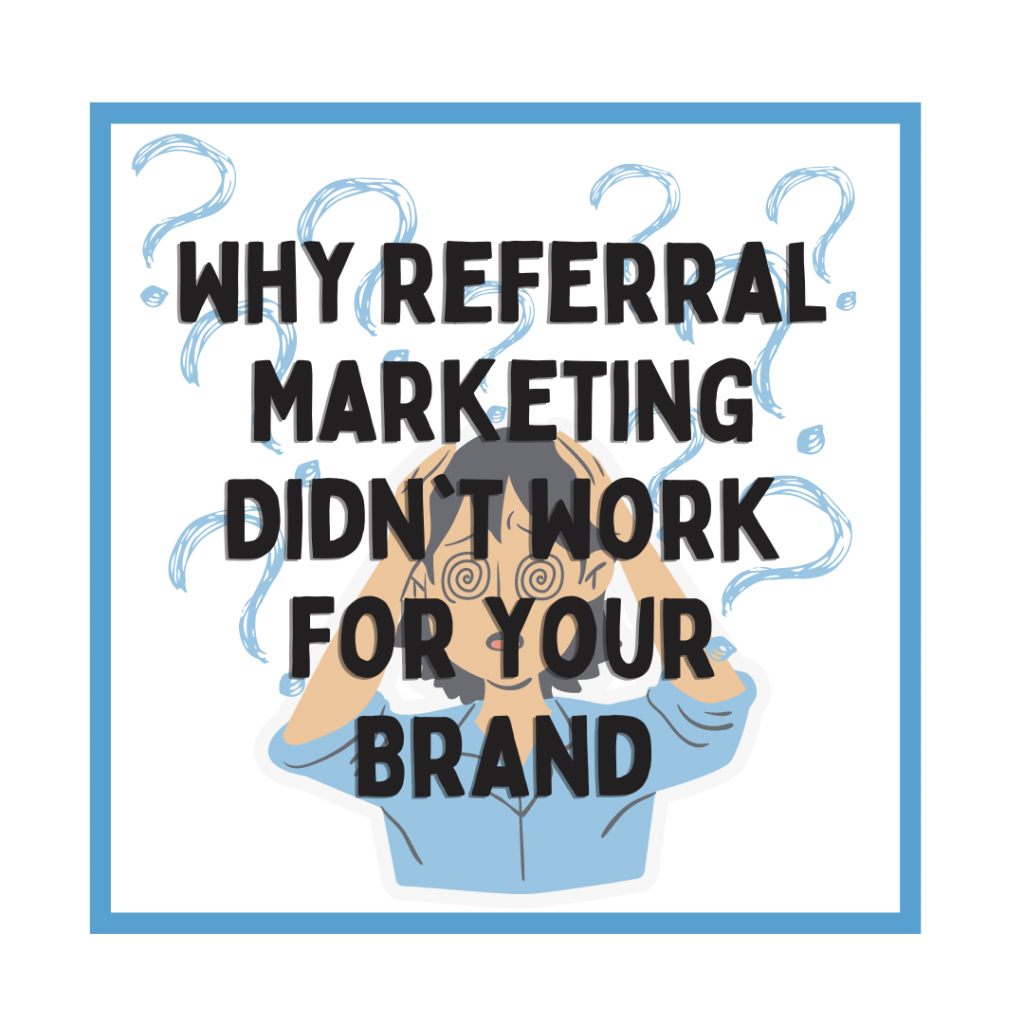 Here are some ways how you might be hurting your referral marketing company:
 1. You don't have a digital marketing strategy. 

In today's day and age, it's crucial to have a presence on digital platforms. Simply put, if you're not visible, you don't exist. That being said, it's always important to find ways to have your team be present on social media. 

Not everyone can create quality and relatable content. Having a system in place that makes it easier for your clients to reach out and find clients themselves will definitely help your brand grow and your channel prosper. 
2. You don't have great incentives nor celebrate wins.

Anyone in the referral marketing space will tell you that celebrating wins and having a great commission plan in place will get you ahead in the game. Referral Marketing revolves around referrals, after all. How will you draw in prospects if your commission plans suck?
Another thing to consider is whether or not your company celebrates its team's wins. A happy company that celebrates wins and offers great incentives will always attract more prospects.
3. You don't make it personal.
As mentioned in the previous point, it is very important for your clients to have the means to contact and reach out to their prospects easier. Creating content that's easy to share, customizable, and easily available makes all the difference in the referral marketing space. Should a client want to reach out to a prospect, customizable content can help them better plan their approach. 
4. You don't do good.

One of the best things to have happened culturally around the world is how aware we are of the causes that we need to support. Every consumer today, at one point or another, will consider supporting companies that support the greater good. That said, it's always important to find a cause that resonates with your company's purpose. By supporting a cause you value, you not only create a culture of doing good in your company, you also help others achieve their goals. 
5. You don't value and promote consistency.
How many times do we have to hear the saying, "Consistency is key." before we realize how true it is? The referral marketing space is a field that builds itself on relationships and consistency is important in any relationship. 

Promoting Daily Habits in your company can be the sole difference between rising to the top or settling. Once you put a system in place that promotes daily habits and rewards them, your clients and prospects will find more ways to make your referral marketing company grow.
The NaXum UNIFY Platform is the complete solution for any company in the referral marketing field as it combines different tools that make the user experience 100x better.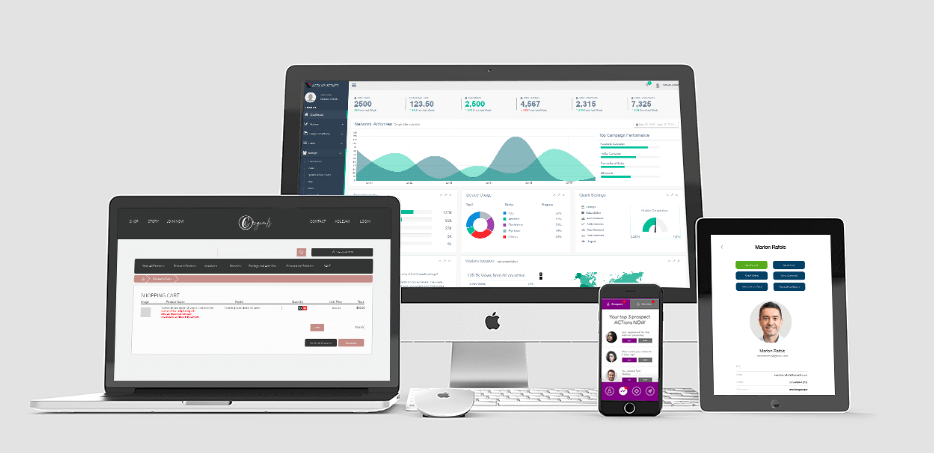 It includes:
Commission Tracking Systems that are completely modifiable for each business
Contact Management with Smart Search
Capture Pages
Predictive tools that create drafts for social media posts, texts, and emails that are customizable
Replicated Webinars
Replicated Sites
Live Chat so you know when your prospects open links and you can easily guide them through the material
Support Suite
Fully Customizable Shopping Carts
Autoship Billing
Multi-Merchant Account Billing
Multi-language Systems
Co-op Management Systems
Mobile/ ANY Device Platform so you can have access and see how the business is doing in real-time
Commission Payment Center
WordPress Blogging System
Team Training Center so your affiliates are guided through the process entirely.

You can read more about how to find your ideal referral marketing program here. Confused and having trouble with your referral marketing channel? Click here.