NaXum North Star: Don't Make Me Think
Posted by Gabrielle Chloe Ansaldo / October 20, 2022
Another one of our North Stars here at NaXum is the Don't Make Me Think North Star. One of the things that we pride ourselves on is how efficient and user-friendly our User Experience and User Interface are. 

NaXum makes it easier for every client by creating a self-evident and self-explanatory UI and UX. The "Don't Make Me Think" North Star refers to the idea that when a web application makes you stop and think about what you're doing, it's making your life harder, and therefore,  isn't as well designed as it could have been. 

The referral marketing space thrives on the successes of its members and clients. The one sure thing that will guarantee their success would be making use of efficient and clear UI & UX that won't make them think.
NaXum promotes the power of daily habits and how the systems and platforms like NaXum's UNIFY giving members a clear path of 'what to do' each day.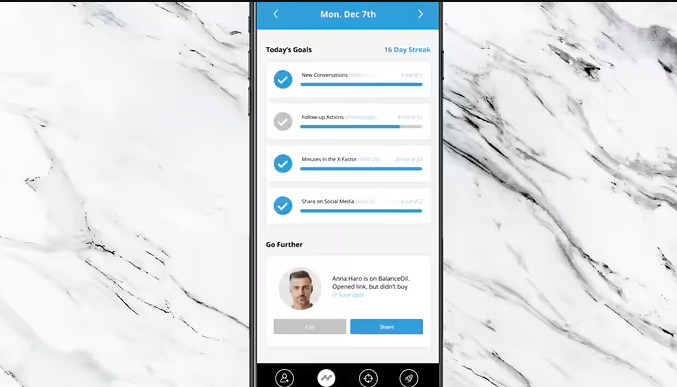 You can have the coolest platform in the world but the reality is: no one will want to use the platform without a great user interface and experience. Daily habits and framing the conversation of 'what to do' each day truly empowers your business' members and team.

The easier the user interface is, the more your members develop the confidence they need to work and win every day. The NaXum team pays 10X Crazy Fanatical Attention to creating simple and intuitive user experiences and user interfaces.
The NaXum UNIFY Platform is the complete solution for any company in the referral marketing field as it combines different tools that make the user experience 100x better. It includes:
Commission Tracking Systems that are completely modifiable for each business
Contact Management with Smart Search
Capture Pages
Predictive tools that create drafts for social media posts, texts, and emails that are customizable
Replicated Webinars
Replicated Sites
Live Chat so you know when your prospects open links and you can easily guide them through the material
Support Suite
Fully Customizable Shopping Carts
Autoship Billing
Multi-Merchant Account Billing
Multi-language Systems
Co-op Management Systems
Mobile/ ANY Device Platform so you can have access and see how the business is doing in real-time
Commission Payment Center
WordPress Blogging System
Team Training Center so your affiliates are guided through the process entirely.
You can read more about how to find your ideal referral marketing program here. Confused and having trouble with your referral marketing channel? Click here.