3 Content Tips For Your Affiliate Programs in 2023
Posted by Gabrielle Chloe Ansaldo / September 9, 2022
Affiliate Marketing as a channel, is founded on the idea that affiliates can bring sales by influencing their following to purchase goods or services from the company.
In this day and age, this easily translates into digital content on social media channels. That said, it is highly imperative that you understand what your target audience wants to see. A stable and well-executed digital marketing strategy is the absolute key.
You want your internal team to model the behavior you would want your affiliates to pursue and mimic. In order to do that, you need to create content that matters. How do you create content that stands out, sends a message, and causes an impact, you ask? Simple. You need to make sure that your content makes your prospects reflect on why they aren't already supporting you.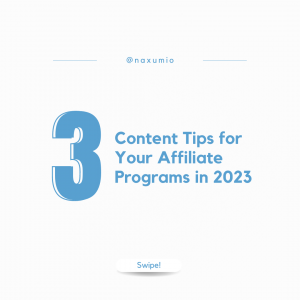 Here are some content tips for your Affiliate Marketing Program:
Shareables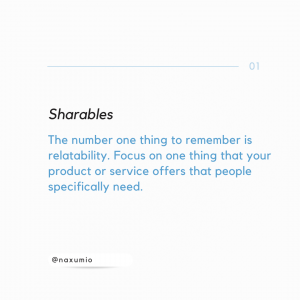 Of course, one of the best ways to create noise on social media is through creating shareable viral-level content. How do you create viral content? The number one thing to remember is relatability. Focus on one thing that your product or service offers that people specifically need. Brag about it. Find unique angles to your story. Find your niche. The bottom line is to create content that will give your story an interesting and relatable voice. Otherwise, it's just a shout into the void. You'd be creating content only for your own brand and that will never affect nor attract your prospects.

Reels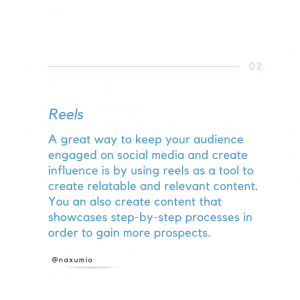 Ah, yes. Every major social media platform took a page from Tiktok's techniques and embraced the art of reels in 2022. Reels are short-form videos, usually taken in portrait mode, that showcase anything and everything under the sun. Reels today vary from short vlogs to comedic skits to motivational videos to showing off dance skills. A great way to keep your audience engaged on social media and create influence is by using reels as a tool to create relatable and relevant content. You can also create content that showcases step-by-step processes in order to gain more prospects.
Posts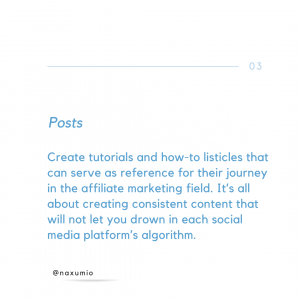 By constantly posting relevant, relatable, and important content, you engage with your audience and prospects better. Find content that will assist them in various levels of their journey in direct sales. Create tutorials and how-to listicles that can serve as references for their journey in the affiliate marketing field. It's all about creating consistent content that will not let you drown in each social media platform's algorithm. You can also use the power of testimonies, tutorials, and trends. Hop on a trend and relate it to your product or service. It doesn't have to be overly complicated.
Overall, content creation heavily relies on consistency, relatability, and quality. If your content doesn't reflect those three, change your framework and take the time to create your own digital marketing strategy. Again, affiliate marketing heavily relies on influence and you can't influence people without quality and persuasive content. Create curiosity, feed into that, and make sure your content is of high quality.
Now that we've talked about that, it's also important to consider that if you're running a company, posts, reels, and shareables can be a bit too much. It's a good thing that NaXum's UNIFY Platform offers sets of conversation prompts in-app. There's no need to worry about captions and editing too much. NaXum's got your back. An all-in-one solution, the UNIFY Platform can seem like a top executive is guiding you over your shoulder.


The UNIFY Platform is the complete solution for any company in the referral marketing field as it combines different tools that make the user experience 100x better.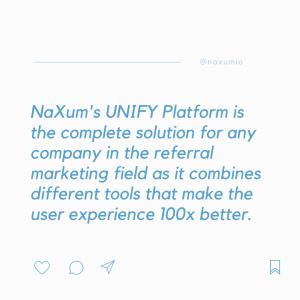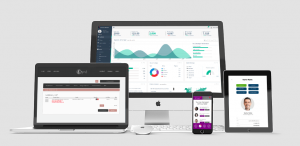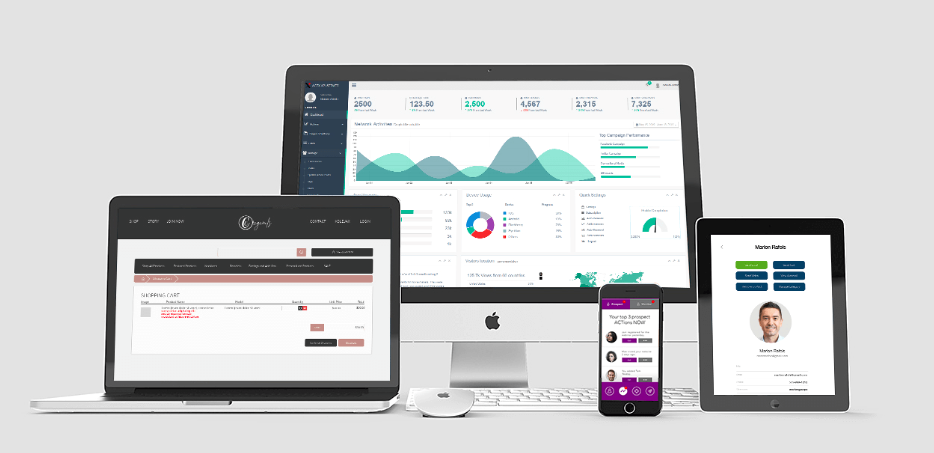 It includes:
Commission Tracking Systems that are completely modifiable for each business
Contact Management with Smart Search
Capture Pages
Predictive tools that create drafts for social media posts, texts, and emails that are customizable
Replicated Webinars
Replicated Sites
Live Chat so you know when your prospects open links and you can easily guide them through the material
Support Suite
Fully Customizable Shopping Carts
Autoship Billing
Multi-Merchant Account Billing
Multi-language Systems
Co-op Management Systems
Mobile/ ANY Device Platform so you can have access and see how the business is doing in real-time
Commission Payment Center
WordPress Blogging System
Team Training Center so your affiliates are guided through the process entirely.

You can read more about how to find your ideal referral marketing program here. Confused and having trouble with your referral marketing channel? Click here.