What Change in the Referral Marketing Space Are You Most Thankful For?
Posted by Gabrielle Chloe Ansaldo / November 26, 2022
Happy thanksgiving, everybody! It's that time of year best spent in gratitude of what's passed and hope for what's to be. We're also in the sweet spot between holidays and here at NaXum, we like celebrating. 
For this year's thanksgiving, CEO Ben Dixon and Marketing Champ Gaelle Ansaldo talk about which change in the referral marketing space they're most thankful for on the NaXum Podcast.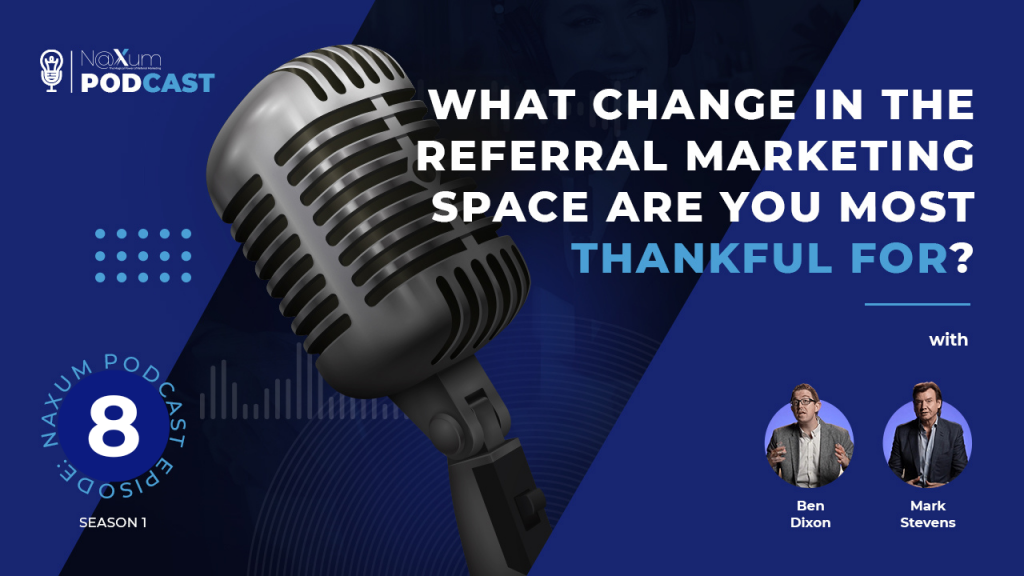 Ben talked about how the predictive app technology has changed the referral marketing field because it allows members feel and be confident that they can win. This is because the predictive app technology can feel guide them as a mentor would, too. Furthermore, the predictive app technology can be calibrated into offering solutions and suggestions to members as curated by the top-leaders in their respective companies, as well. This ensures that the new members truly reflect the culture and the process the companies they represent.

Gaelle, on the other hand, talked about how she's thankful for how accessible and innovative it's been to join the referral marketing space. With predictive actions technology and all-in-one solutions with NaXum's UNIFY Platform, people today can join and win in direct sales so much easier. People today are both consumers and creators. With a tap of a finger, you can create content and post on social media. Because of this, there's a higher chance of creating authentic content revolving around the product. Authentic posts and reviews attract the right kind of people to your company.

What are you most thankful for this holiday? What change in the referral marketing space are truly stands out? Let us know! 

To watch the full episode, click here: