NaXum Unify: Your Ultimate Referral Marketing Solution
Posted by Diana Faye Cichon / September 25, 2023
Are you ready to transform your referral marketing efforts? Look no further than NaXum Unify, the all-in-one solution to revolutionize your business. Let's dive into what makes NaXum Unify your secret weapon for referral marketing success.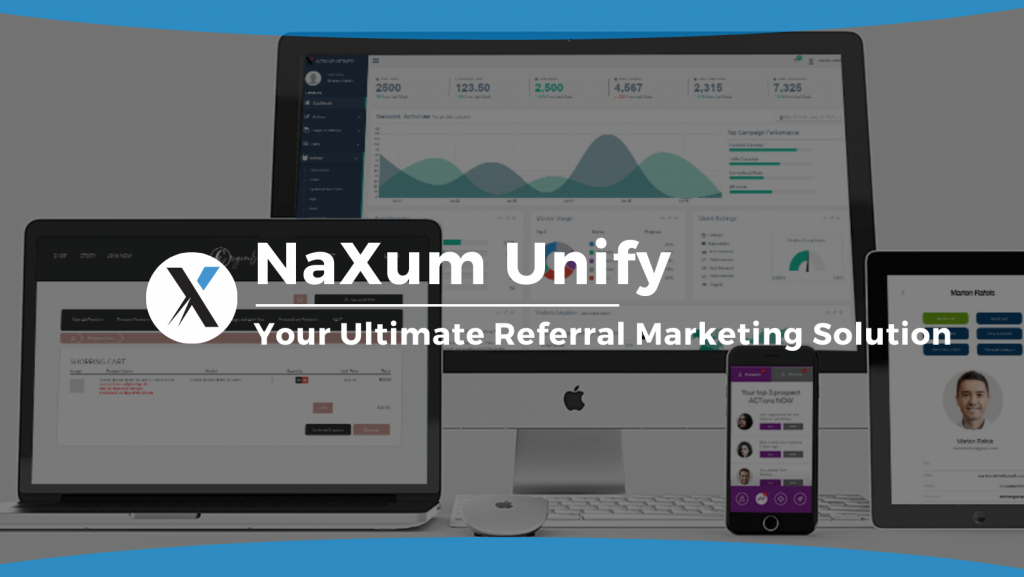 NaXum Unify: Your Complete Referral Marketing Solution
NaXum Unify is more than just software; it's your partner for growth. It seamlessly integrates every aspect of your referral marketing strategy into one powerful platform. Whether you're in MLM, Direct Sales, or Affiliate marketing, NaXum Unify is tailored to meet your unique needs.
Where most companies in the referral marketing space need to integrate four to six different platforms to create their entire system, the NaXum UNIFY platform is an all-in-one integrated platform. The tax of keeping multiple systems updated and communicating with each other daily goes away in the seamlessly integrated UNIFY platform.
The Power of Unify Platform
With NaXum Unify, you can access various tools and features that streamline your operations and empower your affiliates. Here's how NaXum Unify can transform your referral marketing game:
Streamlined Tracking: Effortlessly monitor your referral marketing efforts with intuitive tracking modules. Say goodbye to complexity and hello to transparency.
Affiliate Empowerment: Provide your affiliates with a customized platform with tools like contact management, social media amplification, and lead generation. Empower them to succeed.
Efficiency at Its Best: NaXum Unify automates tedious tasks, saving precious time and resources. Focus on growing your business while NaXum Unify handles the details.
Global Reach: Expand your reach with multi-language support and reach a global audience effortlessly.
One Platform, Limitless Possibilities
What sets NaXum Unify apart is its simplicity and comprehensiveness. Instead of juggling multiple tools, you have everything you need in one easy-to-use solution. Say goodbye to the hassle of managing various software; say hello to efficiency and growth.
Conclusion
NaXum Unify is your key to unlocking success in the world of referral marketing. Embrace unity, simplify your operations, and achieve unparalleled growth. Discover the future of referral marketing with NaXum Unify today.
Ready to transform your referral marketing game? Book a demo today!