NaXum Launches SendGrid Integration
Posted by naxumadmin / March 9, 2023
NaXum once again embodies its core value of continuous improvement and kaizen by completing new rock tasks.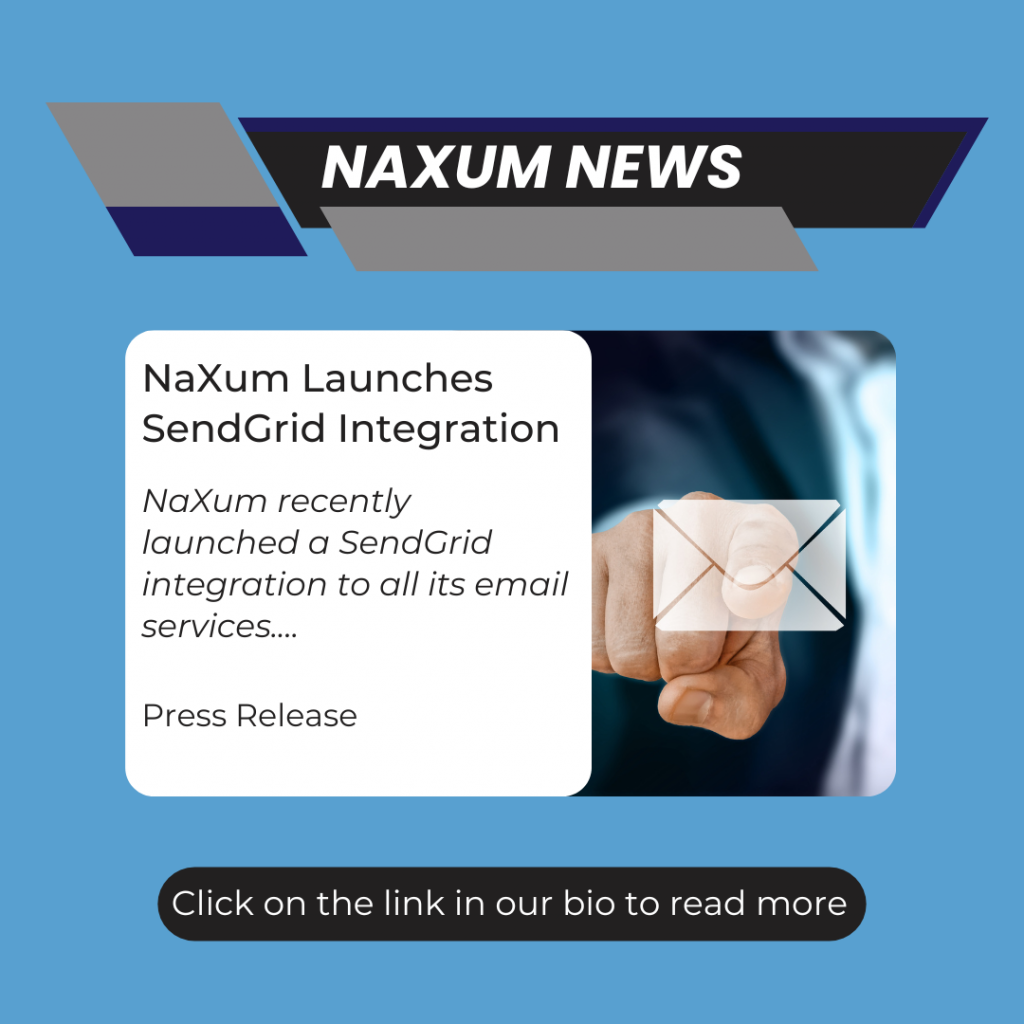 NaXum recently launched a SendGrid integration to all its email automation services. Because of this integration, the company can now provide improved email deliverability, email statistics, and more detailed logs of all outgoing emails from the system. 
With the SendGrid integration, clients can now have an even more detailed perspective on how emails are performing, including information on open rates, click-through rates, and bounce rates, among other metrics.

The SendGrid integration is available to be implemented across all NaXum email services, including those from the Mobile App, Blog, Virtual Office, and Shopping Carts. The integration makes emailing even more accessible and is now configured to NaXum's template, ensuring consistency across all outgoing emails. 

Should clients want to use the SendGrid Integration, they only need to provide their SendGrid account. Our newest admin interface makes it easier for clients to take advantage of the improved email services without having to go through a complicated setup process.