#MLMmonday Episode 205: One-Thing You'd Tell Yourself Today, If You Could Go Back In Time
Posted by naxumadmin / August 17, 2021
I have a special invite for you!
We were discussing the importance of the corporate team's relationship with top field leadership and the conversations sparked an idea: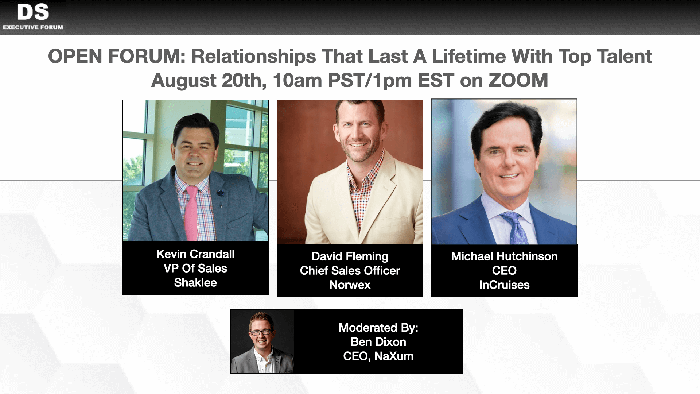 On our show last Monday, I discuss the questions we ask and the power behind them:
REPLAY
One of my favorite questions I ask is "If you could go back to January 1st, 2020 and tell yourself one sentence, what would you say?"
You learn a lot about the changes in our world today and how business is done differently.
We'll unpack a series of 5 questions with these executives Friday. No scripts, just raw feedback from real executives in the space running incredible companies.
Whether you'd like to attend live or get access to the recorded replay of the event, register here.