Maximizing Your Online Presence: Tips for Successful Digital Marketing
Posted by Gillian Christi Ansaldo / April 5, 2023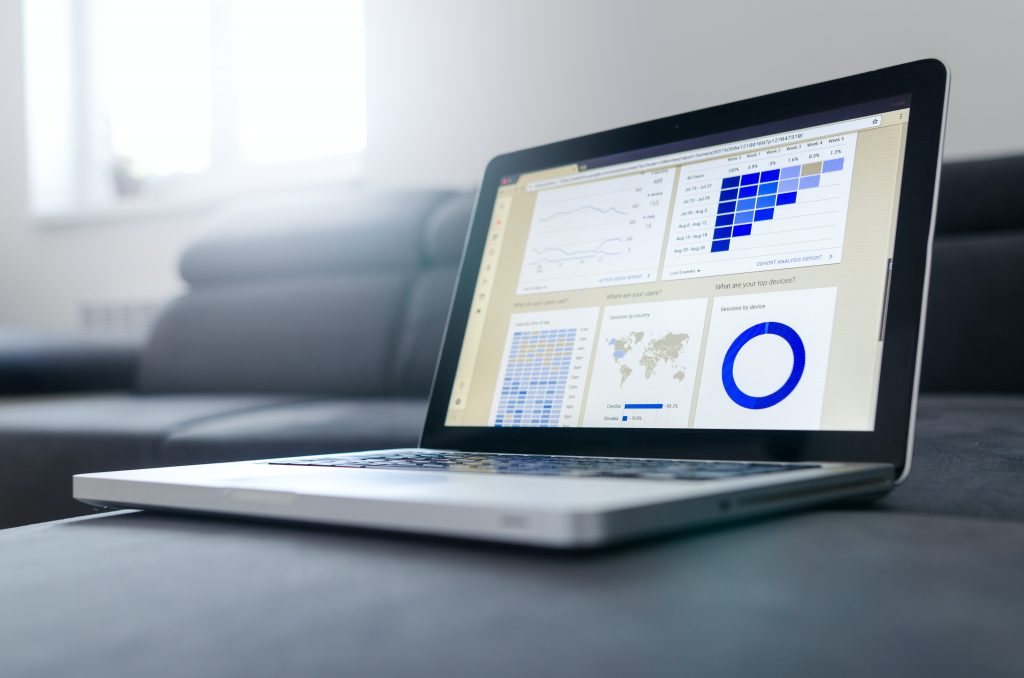 Are you struggling to effectively promote your company and products on social media and other digital channels? In today's digital age, having a strong online presence is crucial for reaching your target audience and driving sales. But where do you start?
Don't worry, we've got you covered with some tips and strategies to help you leverage these platforms successfully. From identifying your target audience to optimizing your social media profiles and engaging with your audience, read on to learn how to effectively promote your company and products online.
1. IDENTIFY YOUR TARGET AUDIENCE.
Identifying your target audience is the cornerstone of any successful digital marketing campaign. Without a clear understanding of who your audience is, your efforts may fall flat, and your message may not resonate with the people you are trying to reach.
To effectively promote your business on social media platforms, it's crucial to first identify your target audience. Consider their age, gender, location, interests, and pain points. This information will help you create content that resonates with your audience and tailor your marketing strategies accordingly. Creating content and marketing strategies that align with your audience's preferences and needs can help maximize your reach and engagement.
2. CREATE A CONTENT STRATEGY.
To ensure success in promoting your business through social media and digital channels, it is essential to have a well-planned content strategy. This involves identifying the types of content that will resonate with your audience, choosing the right channels to publish that content, and establishing a consistent tone and voice for your brand.
For example, if your brand's tone is playful and humorous, your content should reflect that across all platforms.
A consistent content strategy can help increase your brand recognition, engagement, and loyalty among your target audience.
3. OPTIMIZE YOUR SOCIAL MEDIA PROFILES.
Making a positive first impression is important when it comes to social media marketing. As your social media profiles are typically the first thing people see when they search for your company or products online, it's important to ensure that they are optimized to showcase your business in the best possible light.
Some effective ways to achieve this include incorporating high-quality images, crafting an engaging bio, adding relevant keywords, and including links to your website or product pages. By implementing these optimization techniques, you can increase your visibility, improve your brand image, and ultimately drive more traffic to your business.
4. ENGAGE WITH YOUR AUDIENCE.
Social media platforms thrive on engagement, and as a business, you should prioritize interacting with your followers.
This involves responding to comments and messages, asking for feedback, and running contests or giveaways to encourage participation. By actively participating in conversations with your followers and responding to their comments and messages, you demonstrate that you value their input and opinions. This, in turn, builds trust and loyalty between you and your audience, which can lead to increased sales over time.
5. INVEST IN PAID ADVERTISING.
Although organic reach on social media is important, it may not be sufficient to reach your desired audience. To promote your company and products effectively, investing in paid advertising can be a valuable strategy. This involves running ads on social media platforms such as Facebook, Instagram, Twitter, and LinkedIn, as well as using pay-per-click advertising on search engines like Google.
Paid advertising allows you to target specific demographics and interests, which can help you reach a wider audience and increase conversions. It's important to set clear goals and budgets for your paid advertising campaigns to ensure maximum return on investment.
6. USE THE RIGHT DATA TO MAKE DECISIONS.
When it comes to maximizing your online presence and acquiring new customers, data is your best friend. By tracking and analyzing key metrics, you can gain valuable insights into your audience's behaviors and preferences, as well as the performance of your marketing campaigns.
Implementing a referral marketing channel can be a highly effective way to increase your online presence and acquire new customers. Referral marketing leverages the power of word-of-mouth advertising, encouraging your existing customers to refer their friends and family to your business in exchange for incentives. By using data to optimize your referral program, you can identify which incentives and messaging are most effective at driving referrals, as well as which referral sources are most valuable to your business. This can help you ensure maximum ROI and success in your referral marketing efforts.
Promoting your business through social media and other digital channels can be a daunting task, but by following the tips and strategies outlined above, you can effectively reach your target audience and drive sales. Identifying your target audience, creating a content strategy, optimizing your social media profiles, engaging with your audience, investing in paid advertising, and starting a referral marketing channel are all important steps in building a strong online presence. By implementing these tactics, you can establish brand recognition, increase engagement, and ultimately grow your business in the digital age.