How Technology is Transforming Insurance with Predictive Referral Marketing
Posted by Diana Faye Cichon / August 14, 2023
In the ever-evolving realm of insurance, where building personal connections has long been the foundation of the industry, a wave of innovation is reshaping how insurance companies operate. Predictive referral marketing tools are at the forefront of this transformation, seamlessly blending technology into the client-agent relationship.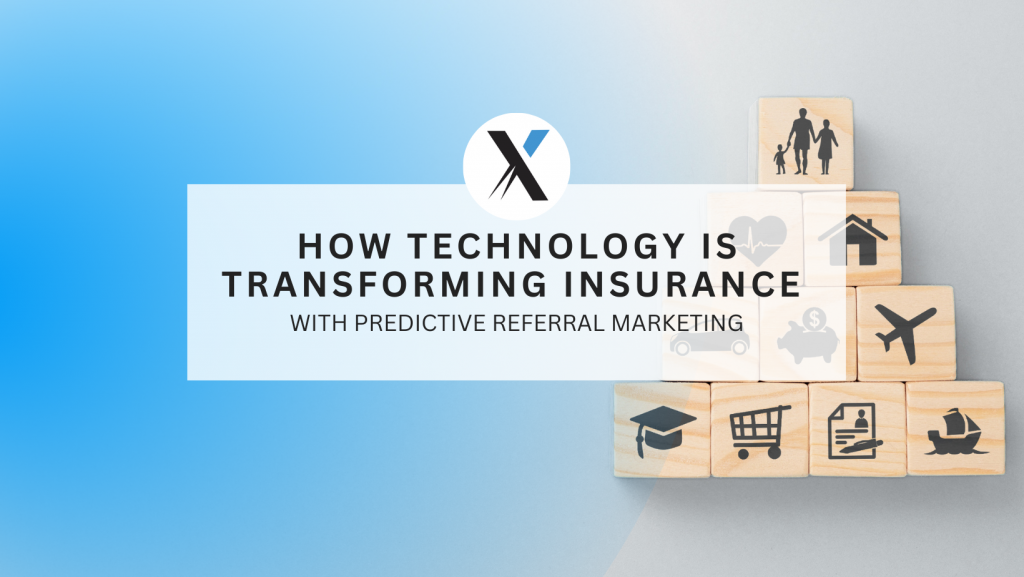 This article explores three crucial strategies to effectively utilize predictive referral marketing tools, propelling insurance companies into a new era of growth and efficiency.
Adapting to the Digital Landscape: Transitioning from Personal Bonds to Virtual Engagement
For years, insurance companies have thrived on face-to-face interactions and personal relationships. However, the "new normal" calls for a shift towards digital engagement, accelerated by changing customer preferences and global events like the pandemic. Predictive referral marketing tools bridge the gap between tradition and the digital age. These tools create digital platforms that simulate the experience of having a top-tier agent guiding clients through their insurance journey.
By offering personalized recommendations, automated updates, and interactive interfaces, these tools enable insurance agents to provide tailored and attentive service in the virtual realm. Clients can access information, seek advice, and make informed decisions within a digital environment. This combination of personalization and digital convenience marks the start of a transformative phase in the insurance industry.
Leveraging Predictive Platforms for Informed Decision-Making
A notable advantage of predictive referral marketing tools is their ability to provide comprehensive insights into pipelines for insurance companies and Independent Marketing Organizations (IMOs). These tools empower companies to gain a holistic view of their data, yielding valuable insights that drive decision-making.
Insurance companies can make informed decisions about the content they provide for agents to share by analyzing data trends, customer preferences, and agent performance. This content spans from marketing materials and educational resources to policy specifics and FAQs. Predictive tools allow companies to tailor their offerings to meet client needs, equipping agents with the right resources to engage and inform potential policyholders.
Enhancing Revenue Generation by Optimizing the Pipeline
The most intriguing aspect of harnessing predictive referral marketing tools is the potential to optimize the entire pipeline. A mere 20% enhancement in a benchmarked sales process can result in a doubling of revenue per active agent. This optimization originates from the capacity to identify bottlenecks, fine-tune strategies, and enhance customer experiences.
With predictive insights, insurance companies can pinpoint areas requiring attention, whether improving the onboarding process, streamlining claims procedures, or customizing communication strategies. By addressing pain points and streamlining processes, companies can deliver a more seamless experience to clients and agents, improving conversion rates and customer satisfaction.
Conclusion
In the dynamic world of insurance, predictive tools are invaluable. Naxum emerges as a reliable partner in this regard. It serves as a knowledgeable companion, guiding step-by-step through the implementation of intelligent computer technology. Imagine having a brilliant ally who advises you on the best action. Naxum turns this imagination into reality with its ingenious computer system.
In a time where obtaining reliable advice is challenging, Naxum bridges the gap between human expertise and technological assistance. Studying successful expert practices offers personalized guidance, enabling intelligent decision-making and exceptional customer experiences.
Schedule a demo with Naxum today!