From Ordinary to Extraordinary: Transform Your Social Media Game with Referral Marketing Software
Posted by Diana Faye Cichon / July 6, 2023
In today's digital age, social media has become indispensable for businesses to engage with their target audience and promote their products or services. With millions of users actively engaged on various social media platforms, businesses must optimize their social media strategies to stand out from the competition. One effective way to achieve this is through referral marketing software.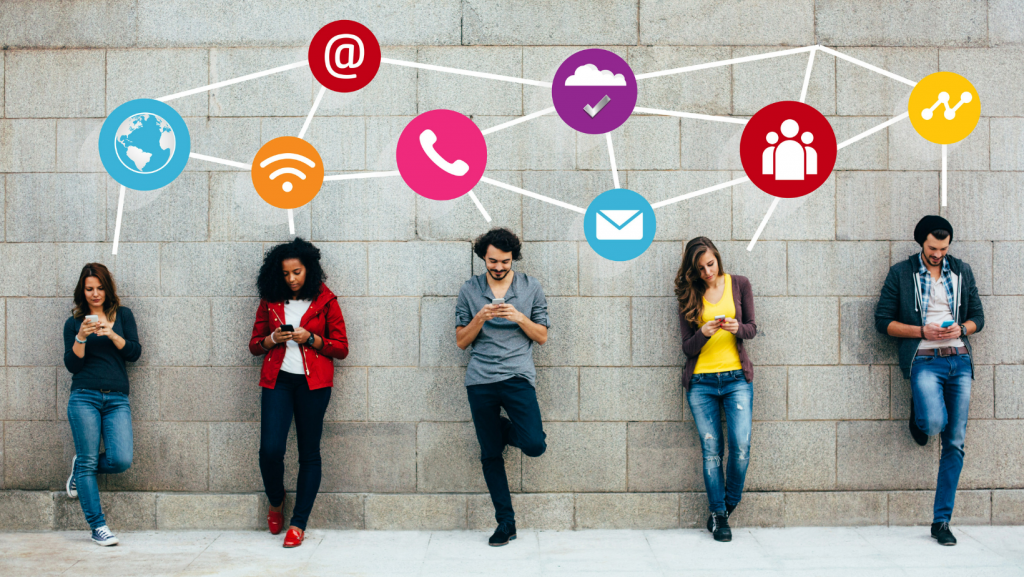 Let's explore the advantages of referral marketing software and how it can help you optimize your social media presence.
Understanding Referral Marketing Software
Referral marketing software is a powerful tool that enables businesses to leverage the power of word-of-mouth marketing and turn their customers into brand advocates. By leveraging the power of customer-driven promotion within your social media strategy, you can empower your brand advocates to promote and endorse your products or services to their networks, fostering organic growth and rewarding them for successful referrals. Utilizing referral marketing software, you can tap into the social connections of your customers and extend your reach organically.
The Benefits of Referral Marketing Software for Social Media Optimization
Increased Reach and Brand Awareness
Referral marketing software empowers customers to share their positive experiences with your brand, products, or services on social media platforms. This word-of-mouth marketing can significantly increase your reach and brand awareness as their followers and connections are exposed to your business. By optimizing your social media strategy with referral marketing software, you can tap into the power of social sharing and extend your brand's visibility.
Enhanced Customer Engagement
Referral marketing software encourages active participation from your customers by incentivizing them to share your brand on social media. This engagement strengthens their connection with your brand and boosts their loyalty and satisfaction. With increased customer engagement, you can create a vibrant community around your brand, fostering meaningful interactions and building long-lasting relationships.
Cost-Effective Marketing Campaigns
Traditional marketing campaigns can be expensive, especially when reaching a broader audience on social media platforms. Referral marketing software offers a cost-effective solution by leveraging the power of your existing customers to spread the word about your brand. Utilizing this software can reduce your marketing costs while still achieving impressive results.
Trackable and Measurable Results
One of the notable benefits of referral marketing software is its capability to monitor and evaluate the effectiveness of your campaigns. With built-in analytics tools, you can monitor the performance of your referral campaigns on social media platforms. This data allows you to identify which strategies are working effectively and make data-driven decisions to optimize your future marketing efforts.
Implementing Referral Marketing Software for Social Media Optimization
Following these steps is essential to optimize your social media presence with referral marketing software:
Choose the right referral marketing software that aligns with your business goals and requirements.
Define clear and compelling incentives for your customers to participate in your referral program.
Create engaging social media content that encourages sharing and participation.
Promote your referral program across all your social media channels, highlighting the benefits of participation.
Monitor and analyze the performance of your referral campaigns, making necessary adjustments to maximize results.
Conclusion
Integrating word-of-mouth amplification tools into your social media approach can revolutionize your business. By harnessing the power of social sharing and customer advocacy, you can optimize your social media presence, increase brand awareness, and drive organic growth.
With NaXum, you can easily share your product stories and engage your customers competently. Their S.P.E.E.D. platform provides personalized coaching on demand, making it feel like top leaders are beside you. Using NaXum's technology, you can eliminate the old-school approach of directly redirecting prospects and enrolling new members.
Booking a demo on NaXum today is a great way to explore the features and benefits of their referral marketing software. The demo will show firsthand how NaXum can enhance your marketing efforts, engage your team, and drive company growth. Take this opportunity to take your social media strategy to the next level.
Book a demo and schedule a time that works for you!