Entrepreneur Life Announces MyElifePro Powered By Naxum
Posted by naxumadmin / December 2, 2016
Entrepreneur Life out of Gilbert, Arizona has announced the brand new MyElifePro Platform powered by Naxum Online Marketing Services, LLC.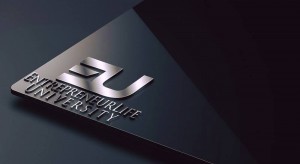 The platform is a lead generation and viral marketing suite for the company's E-ffilliates to promote the courses and remarkable entrepreneurial education inside of Entrepreneur Life today. It follows the proven Naxum S.P.E.E.D. methodology of Sharing, Presenting, Enrolling, Elevating, and Duplicating customers to E-ffiliates.
Inside the platform members are able to tap into done-for-you social media content, autoresponders, capture pages, replicated closing webinars, contact management, email broadcasting, text message broadcasting, and video email.
The end result is a remarkable platform where E-ffilliates are able to give extreme value through free courses to their contacts as well as earn commissions if those same customers choose to upgrade to the services Entrepreneur Life has to offer.
Travis Flaherty, the companies CEO, has this to say about building the platform with the Naxum team "My experience with Ben, and the entire team at Naxum, has been WORLD CLASS. They not only built us an incredibly desirable, first class, system. Their ongoing support, knowledge, and expertise have been instrumental throughout this process. When you commit to building systems of this magnitude, there is always the concern, "will they really deliver?" I can honestly say, our expectation have been far exceeded! We look forward to our continued partnership with Naxum in the future."
Ben Dixon, the CEO at Naxum shared "Travis is all about creating real breakthrough experiences for his customers. I'm thrilled that with the role we play here more E-ffiliates will be able to get the message out about Entrepreneur Life."
Already a fan of Entrepreneur Life and want to check it out? Visit www.myelifepro.com
Want to learn more about Naxum? Visit www.naxum.com